Hundreds of Illinoisans joined CHANGE Illinois' virtual Rally in Place for Fair Maps and now are acting to ask their lawmakers to see that the Fair Maps Amendment gets votes in the state House and Senate.
Inaction by the Illinois State Legislature could result in 10 more years of gerrymandered maps that undermine residents' ability to have choices when they vote. After previous attempts to create an independent citizens redistricting commission being blocked from the ballot, many Illinoisans do not want to wait another 10 years and have their voices silenced again. The people of Illinois want to vote on the Fair Maps Amendment this year.
The 300 Illinoisans who joined the digital rally now are asking lawmakers to do the right thing: support independent redistricting and pressure their legislative leaders to call the Fair Maps Amendment (SJRCA 18/HJRCA 41) for votes. 
Advocates across the state are letting their elected officials know the time to act is now by mailing postcards, emailing, calling their offices, and posting on social media.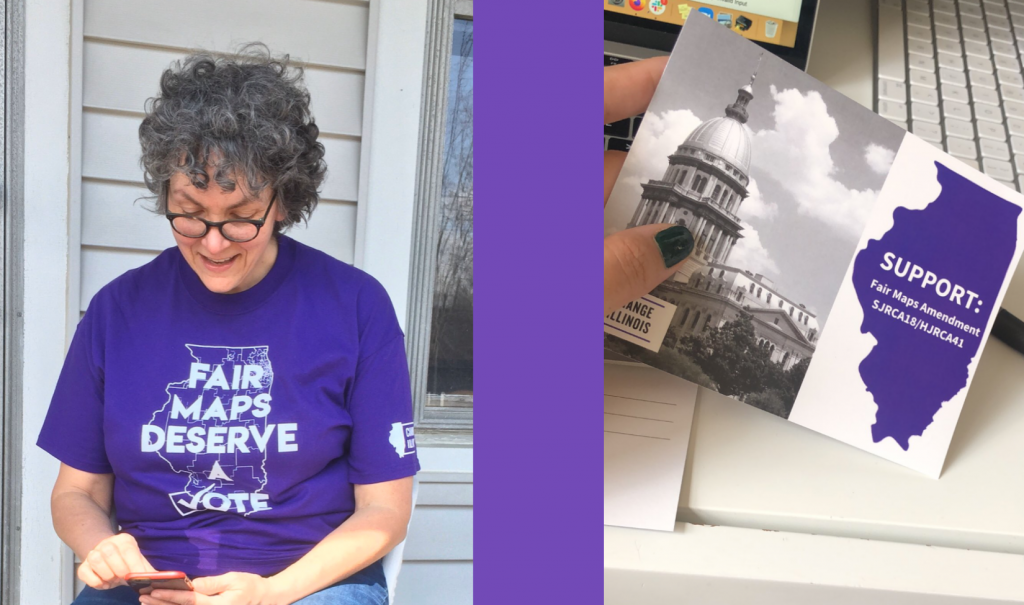 If you missed out on the rally but want to know more about getting involved, you can watch a recording of the rally below.
Once you do, you'll have the tools you need to continue helping us put pressure on lawmakers to call the Fair Maps Amendment for votes!
Don't delay. Again, you can help by: 
Calling your lawmakers' offices and asking for their support. Please also ask them to ask their leaders to allow the Fair Maps Amendment to be called for debates and votes.
Emailing them.
Sending them a letter or postcard at their district offices. 
Posting on social media and tagging them.