Automatic Voter Registration (AVR) is law in the Land of Lincoln. Gov. Bruce Rauner signed the unanimous, bipartisan legislation on August 28, 2017 and it is currently in the process of being implemented. Illinois is the first state in the Midwest to sign AVR into law and the first state in the nation to pass it with unanimous support in the state legislature. Once it's fully implemented, the law will be one of the strongest and farthest-reaching AVR laws in the country!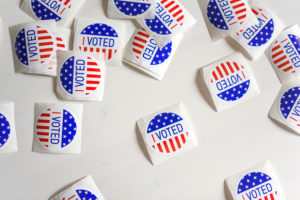 CHANGE Illinois and our coalition partners now are working to ensure an effective implementation of AVR so that eligible Illinoisans get registered and exercise their right to vote in upcoming elections.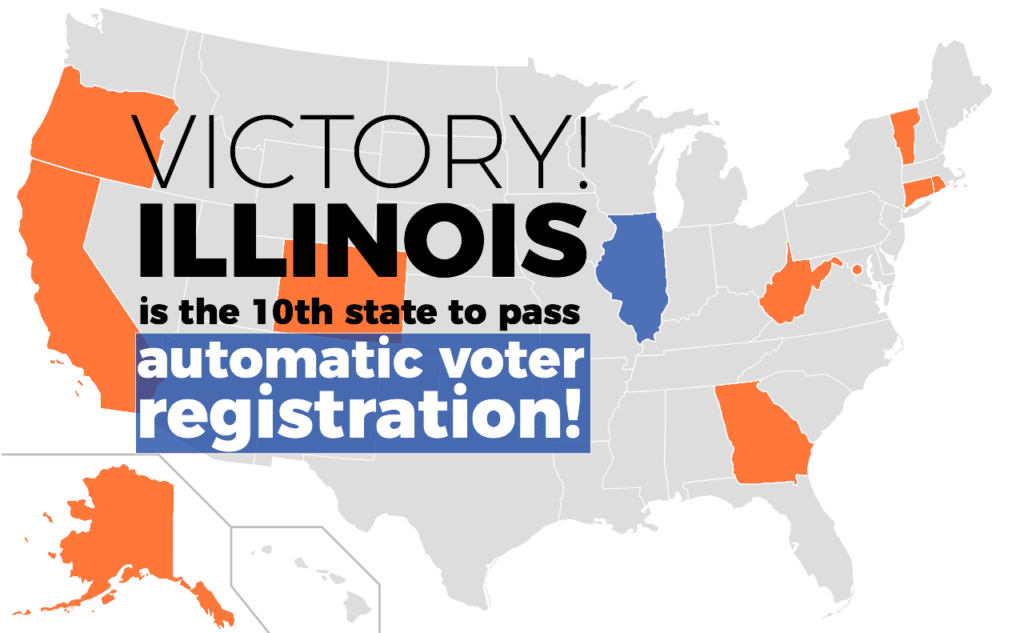 AVR is a simple, yet powerful idea. Eligible citizens will be automatically registered to vote when they interact with state government agencies unless they choose to opt-out. AVR uses modern technology to replace our outdated voting system with one that's secure, modern, and efficient.
So far, thirteen states (+DC) already have or are currently implementing automatic voter registration. We are proud Illinois opted to lower hurdles barring voters from the polls.
AVR in Illinois will:
Strengthen the security of our voting system, minimize the risk of errors and mis-registration and potential fraud, and make our voter lists more accurate.
Reduce operating costs to the state, eliminate wasteful red tape, and save taxpayers money over time.
Make Election Day run more smoothly and ensure every eligible voter – Democrat, Republican, and Independent – has an opportunity to have their voice heard at the ballot box.
Boost registration rates and enhance civic participation, especially for people with disabilities, active military, and senior citizens.
If you would like to stay up-to-date on the implementation of AVR, please sign up here for news and updates from CHANGE Illinois.
What You Can Do
Review the AVR law here.
Find more AVR resources and talking points at Just Democracy Illinois.
Read our testimony and Just Democracy Illinois' testimony to support AVR's implementation to the IL State Board of Elections from November 2017.
Follow CHANGE Illinois for updates on Facebook and Twitter.
Become an advocate for CHANGE and help advance the democracy reform movement.