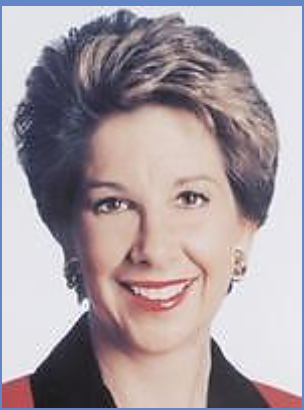 May 28,1954 – May 18, 2021
May 18, 2021–The Board of Directors and staff of CHANGE Illinois mourn the death of groundbreaking former Republican Lt. Gov. Corinne G. Wood, a long-time board director and champion of CHANGE Illinois and the effort to achieve independent mapping in Illinois.
Surrounded by her immediate family, Corinne died peacefully from complications related to her 15-year struggle with metastatic breast cancer.
"We have lost a friend, guiding light, and staunch ally. Corrine's grace and brilliance will be dearly missed," said CHANGE Illinois Board Co-Chair Deborah Harrington.
Corinne was a mother and wife, an attorney, a former member of the Illinois General Assembly, and the first female Lieutenant Governor of the State of Illinois.
She remained active in many political, civic and social endeavors after leaving office.
"Corinne Wood was committed to improving Illinois long after her tenure in elected office ended," said CHANGE Illinois Executive Director Madeleine Doubek. "As a reporter, I covered Wood during her time in office. When I joined CHANGE Illinois, Corinne turned the tables and frequently asked tough, incisive questions about our fight for independent mapping and improved ethics in Illinois. We were better for it and for her contributions. We need more committed public servants like Corinne fighting for Illinois."
She is survived by her husband, Paul, and three adult children, Ashley, Brandon and Courtney. Funeral and memorial service arrangements are pending.