November 22, 2021
For Immediate Release
For all inquiries, please contact:
Chaundra Van Dyk, Chicago Project Manager, CHANGE Illinois
cvandyk@chicagoswards.org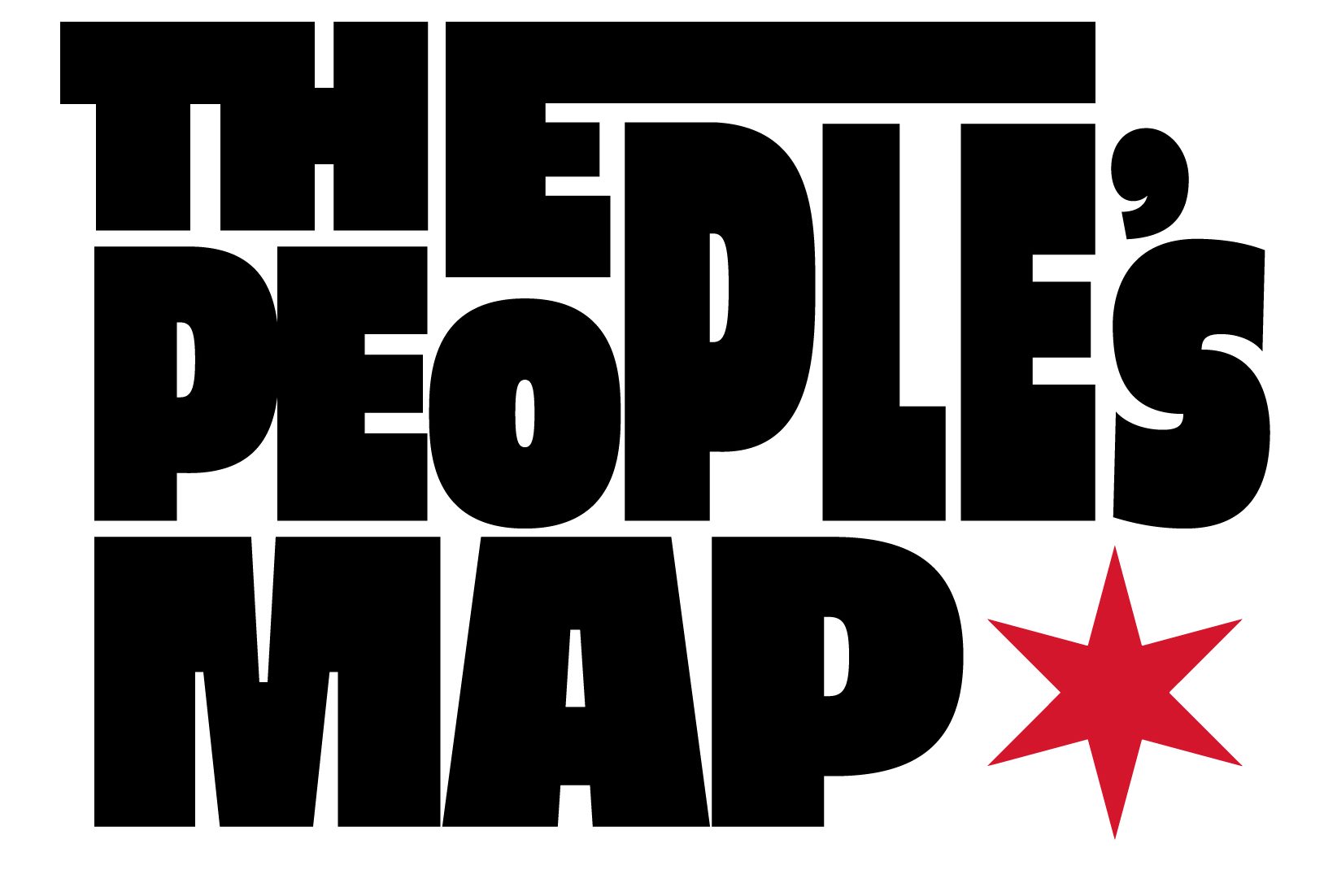 The people present The People's Map ordinance to the City Council
Scores of residents from across Chicago, community organization representatives, former Ald. Dick Simpson, Illinois Redistricting Collaborative members, and Chicago Advisory Redistricting Commission members Monday submitted The People's Map ordinance to the city clerk.
Accompanied by just less than 1,600 signatures of residents, The People's Map ordinance was directly introduced by the people as they marched to the City Clerk's office to submit it for City Council consideration. The people of Chicago are calling upon their elected officials to support The People's Map, as it is the only ward map drawn fully in public, with resident input. It is an example of true democracy in action. It has been available since mid-September for feedback and final since October. The people of Chicago should be given the chance to choose for themselves which ward map design best serves their needs.
At a press conference prior to submitting the map, residents and activists discussed the growing support for The People's Map.
South Shore activist Desmon Yancy said, "It takes courage to participate in the building of your ward. It takes courage to tell elected officials that you, the people, want to have a voice and real substantial input in the design of your ward. It takes courage to say backroom, secret negotiations are no longer acceptable. We are trying to create a new narrative for a better future and better government for all the people. It takes courage to admit that a new model for collaborative, inclusive and transparent government is possible, and needed."
IVI-IPO Public Relations Chair Jim Garfield said, "The People's Map is one of the strongest examples of the way it should be done. It takes courage to say, politicians … stop with the backroom deals, stop with the horse trading. Let's get this better map done because it actually helps the communities that you're here to represent."
Anne Shaw, from the Chinatown community, said, "The people have spoken. The Commissioners put in the time and listened to us. And it led to the creation of the first-ever, historic Asian American majority ward. This is history and it deserves a vote by the people!"
Monse Ayala, a Gage Park resident, said, "The People's Map is allowing people in Black and Brown communities to know who is representing them and how to hold them accountable. The People's Map is here to fix a systemic problem by keeping those communities as whole as possible," she said.
The People's Map is a map of all 50 wards created by the people, for the people. It was produced openly, after commissioners received intensive training, and participated in 41 trainings, live-streamed hearings, meetings and map- drawing sessions. Commissioners listened to hours and hours of oral testimony and reviewed written submissions and community maps offered by hundreds of diverse residents.
The People's Map was the first to create an Asian American majority ward around Chinatown.
Other highlights of The People's Map include:
Communities historically splintered were kept whole. Austin, Avondale, Back of the Yards, Englewood and Logan Square are some of the communities currently carved up that are kept mostly whole in The People's Map.
7 total minority-majority wards
15 majority African American wards
14 majority Latino wards
2 Latino influence wards of more than 45 percent Latino population, which are among 7 total mixed majority
minority community wards
13 white majority wards
The process of redrawing wards every 10 years, as required by law, historically has been conducted in absolute secrecy by City Council members, who tell residents in hastily planned hearings what their wards will look like, then rush to pass their back-room-created map. This process has all but excluded the people.
Former Alderperson and UIC Political Science Professor Dick Simpson said, "We have produced the fairest, the best, and the map that has been created by the people of the City of Chicago. We will prevail. If only 10 aldermen support us, we will put it on referendum and the people of Chicago will be able to vote their own map into the new law and for the next decade we will have fair maps representing the people of Chicago."

It's time for at least 10 of the 50 members of the Chicago City Council to courageously stand up for open, people-centered government, to keep their campaign promises and support The People's Map, supporters said.
Abigail Nichols, of the League of Women Voters of Chicago said, "The council has never talked about principles … we're not hearing anything about it. The People's Map is the only thing going in Chicago right now and I am proud to stand for the League of Women Voters and for The People's Map."

By law, all maps that win the support of at least 10 different alderpersons will be presented to Chicago voters in an election next year.

The People's Map has been endorsed by the following Chicago-based organizations:
– League of Women Voters – Chicago
– Illinois Muslim Civic Coalition
– Reform for Illinois
– Rainbow PUSH Coalition
– IVI-IPO
– Peace and Education Coalition
– One Health Englewood
– Common Cause Illinois
All the people of Chicago who want a better government, who want a voice in their government, should contact their alderpersons now and encourage them to support the people by becoming a sponsor of The People's Map. To take action, go to https://chicagoswards.org/take-action and let your alderperson hear from you.

###

The Chicago Advisory Redistricting Commission is an independent body of Chicago residents working to create a ward map for Chicago through an open process and community input.