In 2021, Chicago began the mandated redistricting of its 50 wards. In an effort to ensure that the remap process would be inclusive of all of its nearly 3 million residents, CHANGE Illinois Advocacy Director Liliana Scales applied for and was named to the Chicago United for Equity Fellowship program, with the goal of completing a Racial Equity Impact Assessment (REIA) of Chicago's ward remapping process.
The goals of this work were to: 
Encourage Chicago residents to imagine what an equitable process for ward redistricting should be
Provide Chicagoans with information that will empower them to engage in the civic process
Advocate for a transparent and inclusive ward redistricting process
Survey responses were collected from Chicago residents in an effort to gather community input to inform the 2021 Chicago remap process of its 50 wards. The survey was available from September 1, 2020-October 31, 2020. Watch the below video to learn more about the survey.
Slide deck: What Can A Fair Map for Chicago Look Like
---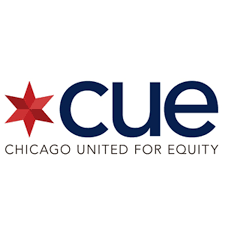 Resources:
Special thanks to the following folks who helped provide insight and support on this project:
Ami Gandhi
Christian Diaz
Clifford Helm
DeAngelo Bester
Debbie Liu
Dick Simpson
Jessyca Dudley
Justin Valas
Kareem Butler
Katanya Raby
Kyra Woods
Levi Baer
Matt Sweeney
Niketa Brar
Robert Vargas
Roberto Valdez